Need to Make a Decision on Doing Your Own Taxes vs. Hiring a Professional?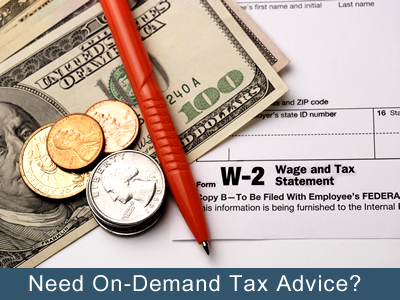 Since we have so many families and individuals as clients we recommend that they do a number of things for themselves. One of the things that we feel potential clients should look into is whether they can do their own taxes and financial management. There are many tax programs that can help the average person file their own taxes, and they are significantly more affordable than using an accounting firm to help you file your taxes. Most individuals do not need anything more complex in the way of services than just tax help, which is why we are making this recommendation. While the odds of your getting more back on your tax returns increase when you use an accounting professional, the costs in doing so increase as well.
This does not mean that you should never seek an accountant's advice, but it does give you other options, so you can consider option is the best for you. It does not always mean that using a tax program on your own is the smartest idea, especially if you are contract employee for the first time, but we do not want you to regret a decision that might be more costly than anticipated. Once you have the data to make an informed decision about your tax returns, you can find many accounting experts in the Dunedin area to help you out.
Need Help With Accounting Related Questions
Are you debating whether to purchase that reasonably priced software package and do your own taxes or bite the bullet and pay the extra for a trained professional. Trying to wade through the tax laws to do your own returns can be a daunting task. But you also know that hiring a professional firm can be a relief but the extra cost can put you over the edge. Sometimes there's a middle ground that leaves you educated in the basics with only a small out-of-pocket cost for piece of mind.
We will be glad offer our services to help you sort out your questions when you need it and leave you to your own devices when you know what to do.
Feel free to contact us via phone at
(727) 544-8875 or via email by
filling out the form to the right.
[si-contact-form form='4']