High Tech Solutions
With today's technology and tomorrow's advances in technology, we can offer easy and efficient alternatives to the way you operate your business.
Do you need a bookkeeper or a full time accountant?
Outsource those mundane and tedious bookkeeping tasks to us. With an Internet connection and the right procedures, we can offer you an alternative to staffing problems that will provide you with real-time business information, bill paying, payroll processing, etc.
Do you need to get copies of important financial documents to your banker or attorney today?
With your approval, we give you the opportunity to transmit these documents directly from our files to the recipient you designate, saving you the time it takes to mail them or stopping by our office to pick them up and hand deliver them.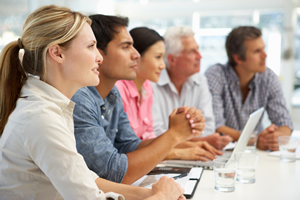 Do you need to get advice on bookkeeping issues or other accounting problems that are appearing on your books?
Get immediate advice without waiting for month-end or for us to drive to your location. With the proper setup, we can be looking at your system simultaneously with you to identify and solve the problem at hand. We might even spot something during the process that will create a more efficient way of doing things!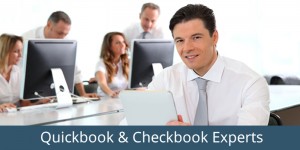 Do you need help with using Quickbooks or other accounting software?
We offer clients the expertise of a Quickbooks ProAdvisor as well as staff members who have years of experience working with Quickbooks and other accounting software. If you need help with installation, setup, or support, we are available to assist you.
---
Accelerate your profit potential.
Contact us about outsourcing your work today! (727) 544-8875