Corporate Accountant – Oldsmar, FL
Do You Need Help Getting Your Needs & Goals Into A Workable Financial Plan?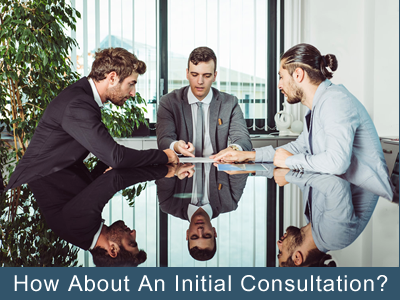 We would like to say, that while it would be nice for every business to use our corporate accountant services, it is not necessary for many companies. It is our goal to provide honest consultations to prospective clients, and one of the ways we do that, which might seem counter-intuitive, is to inform a specific subset of potential clients that we cannot help them. Obviously we assist businesses that have steady incomes and are not broke, and we can help those in debt, but that takes a different sort of skill that is often costly. We are not opposed to helping companies, but some who need a corporate accountant's help can either not afford it, or are looking for the wrong solutions to their problems.
Our advice to all of our clients is to consider what you really need to be successful before hiring a corporate accountant. One of the first things that will help you determine your needs and evolve your goals is a financial plan. Draw up a quick expense plan based on what you pay your employees, you average sales, and how much goes back into the business after bills and costs are paid. This is the platform that every business needs to determine if they are profitable or not. From here it is easier to determine what sort of assistance you require, based on the goals that you have for your business. If you want to get involved in huge markets, or invest in other industries, or just manage your income so it produces more dividends: these are the things a corporate accountant can help you plan, once you know what you need from them.
Need Help With Accounting Related Questions
Do are you at that point in your company's growth where you definitely need a corporate accountant or are you not sure? Usually we recommend a business review and consultation before we take on a new client. Why is this? We want to ensure we can help you with what you need and we don't want to accept you as a client only to find out we can't really help you.
There's a middle ground where a clients' needs and a corporate accountant's expertise come together in a mutually satisfying business relationship – we can determine this at an initial consultation.
Feel free to contact us via phone at
(727) 544-8875 or via email by
filling out the form to the right.