Corporate Accountant – Palm Harbor, FL
Are You A Graduate Interested In Medicine, Manufacturing or Educational Areas?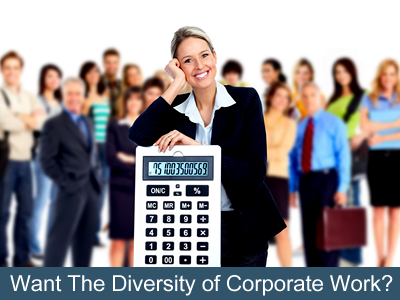 Many accounting firms have a corporate accountant on staff, which gives them a huge amount of versatility in the amount of clients they can take on. There are also corporate accountants that work with specific fields. Many corporate accountants serve fields like medicine, manufacturing and education. These accountants are often hired by those companies to work in-house, or to just remain on retainer for whenever there is work that needs to be done for those businesses. The reason for this is that high-powered fields like medicine and manufacturing often evolve into very large businesses that require huge amounts of attention from lawsuits, to contractual obligations, and federal and state mandates that interfere with their business. This is not to say that companies in those fields are unethical, but that they work in environments that are more risk and emergency prone.
It is these factors that can contribute to the exact requirements of a corporate accountant for any given company. We are happy to take on clients in these fields, and we are happy to help companies find accountants who can provide them with the level of service that they are looking for if we cannot satisfy their needs. One of the things that we believe sets us apart from other accounting firms, is that we know where our limitations are, and what level of work we can successfully take on without raising our own costs. This is a benefit for you and ourselves, as it means we likely will not shortchange you on what service you need.
Need Help With Accounting Related Questions
Did you just graduate and are directing your attention towards the corporate accounting area? There are several fields that need corporate accountants more than others – these are medicine, manufacturing and education. The high-powered fields of medicine and manufacturing are especially challenging due to everything involved in these areas.
We are available to discuss the various areas you can go into so you make the choice that fits you best.
Feel free to contact us via phone at
(727) 544-8875 or via email by
filling out the form to the right.
[si-contact-form form='4']