Are You Looking For A CPA For Your Basic Needs Or Are You In A Specialized Field?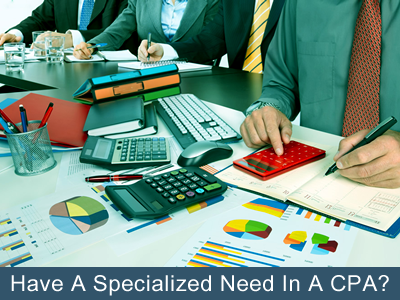 As a CPA based in Clearwater, there are a number of different CPAs who are in direct competition with us for new business. However, we know that this is actually not the case, as many of our fellow CPAs work with people from their churches, are in the business to work with specific industries, and others are more interested in only working with the advanced services that a CPA manages. There are other CPAs in the area who only work with families and individuals and make their bread and butter during tax season, but we are not one of those firms.
Macy, CPA is a full service accounting firm that works with clients of all backgrounds and needs, and when we cannot help you, due to your needs or because we are currently booked to the maximum capacity that we can provide services to, we will always refer you to someone who can. While we do not like to lose potential business, we also do not want to take on a client and then not be able to deliver to them. You might think that this puts us in a quandary, but we can assure you that when you contact Macy, CPA, you will realize it has more benefits than not.
Need Help With Accounting Related Questions
Macy, CPA is a full service accounting firm and we can help individuals and small business owners with very diverse backgrounds and needs. We have many staff CPAs with, as you can imagine, very differing backgrounds to help you. So when you come to us, we will try to find the exact right fit for you. And if it doesn't work, we know and network with associates in other firms that might provide just what you need.
So, check out us to see if we can best service you and, if not, we'll help steer you in the right direction to get exactly what you need from your CPA Firm.
Feel free to contact us via phone at
(727) 544-8875 or via email by
filling out the form to the right.
[si-contact-form form='4']