Accounting Firm – Palm Harbor, FL
Need An Accounting Firm To Do Tax Work Only Or Are You A Sophisticated Investor Looking For Money Management?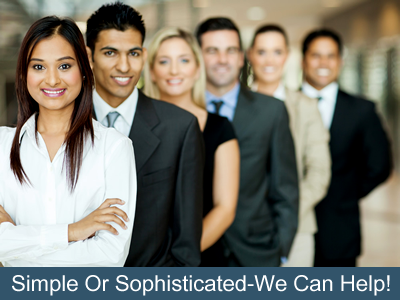 One of the questions that we get asked most frequently is what does an accounting firm really do in return for the expense it costs. And we have a very ambiguous answer most of the time. Most of the time we, and other accountants will give you a list of services that they provide and give you different formulas that they use to follow specific state and industry requirements that you are probably confused by. But if you really want to know what your accounting firm is doing for you, then you should examine their credentials. There are a number of financial services that an accounting firm can provide, but most of them, and their clients are not qualified for them. It would be like going to buy a car with a $30,000 budget and expecting to get a McLaren for that price. It's unreal.
Now, most accounting firms see clients only when it comes to filing their annual taxes and that is a standard service for many. However, for companies with investments, or individuals who want to grow their stock portfolios, a certified accountant or money manager can provide a great deal more than just filing your annual or quarterly taxes properly. These are licenses and skills that allow these certified public accountants to delve into a realm of money management and growth that is foreign to most of the population, but has a number of benefits for those that can afford to play in them. Ask your local accountant, whether you live in Palm Harbor or elsewhere, what they can do for you.
Need Help With Accounting Related Questions
Are you just looking for standard tax assistance? Or do you need more, such as, money management or stock portfolio growth strategies? You need to ensure the firm you choose has the credentials – licenses and skills to provide you with what you're looking for. This whole area of an accounting firms business is foreign to most people.
At Macy, CPA, we always suggest a consultation so you know what we can offer and evaluate whether it adequately fits your needs.
Feel free to contact us via phone at
(727) 544-8875 or via email by
filling out the form to the right.
[si-contact-form form='4']